JUST CLAIMING YOUR LISTING IS NOT ENOUGH!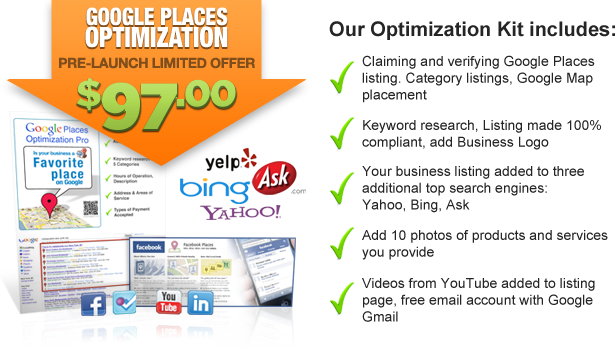 Why is Google Giving YOU a FREE Online Business Listing/Website?
The bottom line is that Google NEEDS YOU to verify the information they already have!
I'll explain: Right now, Google is by far the most popular source of information on the planet. To maintain a dominant #1 position, they have to give customers what they want. And what they want is more information on LOCAL BUSINESSES! That's where YOU come in. Google knows that 8 out of 10 people go online because they're looking for information on products and services they're interested in BUYING.
But there's A PROBLEM: Some of the listings they pulled from outside sources are outdated (wrong category, wrong address, bad phone number, out of business, etc).
Google's SOLUTION: Give business owners the opportunity to CLAIM their own business listing and even ADD MORE INFORMATION to their listing (hours, products, services, maps, directions, coupons, videos , and more) FOR FREE!
The Result: Google gets accurate and verified information for their customers AND BUSINESS OWNERS get a business listing on the #1 most popular search tool on the planet. It also forces Yahoo and Bing to keep up and also offer a similar value to you as a business owner through a free listing.
Contact Us today to Get Started!