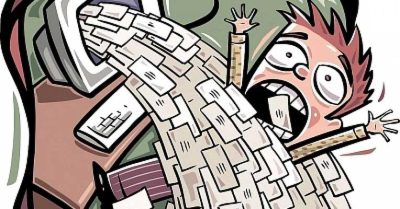 We all get it, and all hate it. SPAM! Well,WordPress has 3 simple ways to cut down on the spam that gets through.
1. If you are self-hosted, make sure and activate the plugin Akismet. You will need to grab an API key from the Akismet site. They ask for a small donation or fee if you are using it on a commercial site, but it's well worth it!
2. Another great way to cut down on spam it to go to this setting in > general > discussion. Two is a good number to leave in, but you can test the waters. Why this works so well is that spammers often leave several links in their comments. Normal comments do not, nor should they!
3. And last but not least
1- This is a great place if you want certain works to flag a comment, whether they are in the comment itself, or the URL or email. At least these will be flagged and moderated and you can always check to make sure something of value isn't being help.
2- This is kind of the same as 1, but a bit more stringent. Any words you list will be marked as spam. This is a perfect place to "blacklist" offensive commenters or someone that just won't give up, who uses the same name, URL, email or IP address over and over.