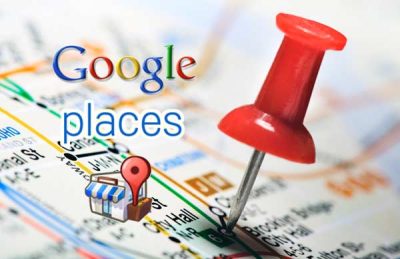 Below is an introduction to using Google's provided tools to incentivize would-be customers or clients to stop by. It will get you started with managing your presence on Google Maps, but for the deeper cuts you might eventually want to refer to Google's vast guide to Google Places.
Did you know you can use Google Maps to promote your business? Many of the features that you might normally associate with Yelp are actually included in what Google calls Place Pages. And since they're integrated tightly with the hugely popular Google Maps, you won't want to ignore them.
Even if Google already lists you, you'll want to claim your page and make sure all the information is accurate. Either creating a Place Page for your business or acquiring its existing one is easy if you know how to do it.
---
Claim Your Listing
---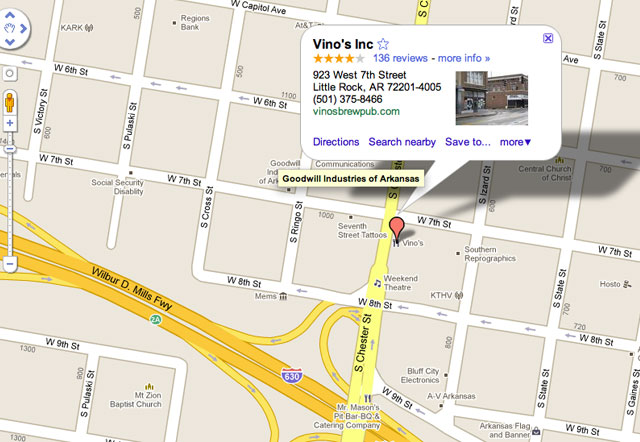 The first step is to check whether your business is already listed on Google Maps. Simply go to the Google Maps website and search for your business. If it comes up, click on its placemark or listing in the left panel. In the pop-up that appears, you'll see an option to "Edit" the business details (it might be hidden behind a "More" link). Click it.
If the business is unclaimed, anyone can edit the details. Think of it like Wikipedia. Since you're planning on curating your presence on Google Maps, click the "Claim your business" link. You'll be prompted with three options: "Edit my business information," "Suspend this listing," or "This isn't my listing." Suspending the listing will remove your business from Google Maps. Choosing "This isn't my listing" will start the process for adding a completely new listing for your business. "Edit my business information" will claim the current listing.
If your company doesn't already appear on the map, go to the Google Places home page and click "Add a new business." You can manage up to 100 listings on your account.
In any of those cases, Google will have to verify that the business is actually yours; the company will send you a unique PIN number via snail mail or telephone.
---
Add Information About Your Business
---
This is the most important part — and the easiest! You'll want to start with name, address, phone number, website, hours of operation and which payment options you accept. Then you can upload photos directly or videos through YouTube.
It's also important to choose categories to describe your business, as they'll help people find you with keyword searches. You can create your own fields under "Additional details" if you want. You can even specify your delivery range if delivery is a service that you offer.
---
Go the Extra Mile: Offer Coupons and Advertise
---
You can give Google Maps users coupons as an incentive to actually stop by your business. You can put whatever you want on the coupon, and Google provides the tools to format and distribute it.
To create one, log in to Google Places and click on the "Coupon" tab. The creation tools are easy to use and self-explanatory for the most part. Just save your coupon to make it appear on Google's website. Would-be customers can print it off and bring it when they visit.
It's also possible to make your business stand out from the crowd on Google Maps using advertising. You can either use Google's AdWords program or a relatively new tool called "Tags." The latter makes your business stand out on the map by marking it with a very noticeable yellow tag.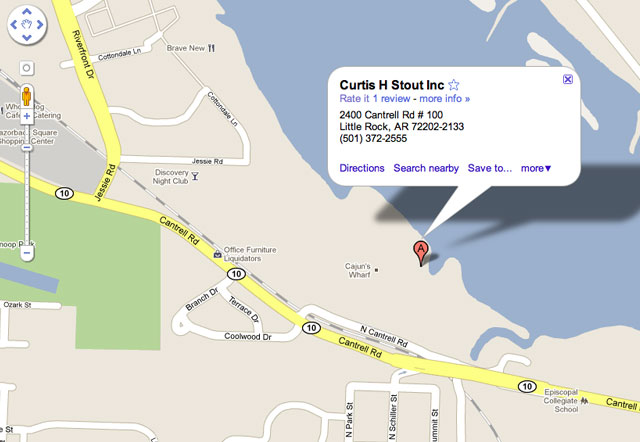 Users who investigate the Tag will see coupons, photos or other special content you want to highlight. You can sign up at Google's Tags web page for $25 per month; the first month is free.
---
Measure Your Success
---
It's important to make sure that all this actually works for you and to tweak your strategy to see what's most effective. Google hosts a Dashboard for business owners (you'll see it when you log in) that displays data about how often your business is appearing in users' searches ("impressions") and how frequently those users are actually clicking through for more info ("actions").
This information can be very helpful, particularly in finding out whether the categories you selected are actually getting your business info in front of more eyeballs. With some tweaking, and trial and error, you can optimize your search presence.
There's just one thing to remember: These search analytics reflect a period of 30 days ending about 48 hours ago. That is to say, you won't see any changes right away. So be sure and give Google time to collect the necessary data before making judgments!
If you've already begun managing your business's presence on Google Maps, add your own tips in the comments below.