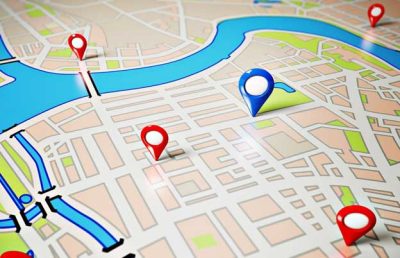 Both local search providers and their small business customers can benefit from a stronger grasp of where the industry is heading and growing trends among their peers.
1. Local Businesses Are Increasingly Looking For One Point Of Contact
As Neil Salvage of CityGrid explained, local businesses today are so overwhelmed with just running their day-to-day operations that exploring the evolving world of local advertising is proving too difficult for many. Increasingly, local businesses are looking for one central point of contract to help advise and execute their integrated advertising strategy across print, online and mobile.
Salvage said that the local search industry has a significant opportunity to simplify the process for local businesses and offer a variety of solutions to attract new customers. He noted that local search providers are beginning to see their offerings as part of a single product since "the small business owner doesn't care if his new customer comes from the phone book or the Internet."
Going forward, I think local businesses want and will benefit most from integrated, one-stop solution approaches to their advertising. This will enable businesses to participate in meaningful interactions with trusted advisors who understand their specific industry and know which combination of advertising options will make them successful in attracting and retaining quality customers over the long-term. It will also prevent local businesses from being responsible for playing middle-man between several local advertising vendors and paying for redundant advertising solutions.
2.  Demonstrating ROI Is Challenging, New Methods Are Emerging
In today's extensive and fragmented media environment, it's increasingly difficult for local search providers to demonstrate the individual performance of local advertising initiatives. With that in mind, many companies are developing innovative approaches and cutting-edge tools designed to give local businesses the reassurance they need that their advertising is paying off.
In a panel discussion on changing sales trends in the local search industry, Ken Ray, vice president and chief marketing officer, AT&T, noted that metrics alone are simply not enough to satisfy local businesses:
"Most of us have moved into SEM so we're looking at cost per click and cost per lead," said Ray. "We've made real learning around pay per call. Now the whole conversation has changed. What kind of call is it? … How long was the call? … Was it a local call? We're working with customers to really figure out what makes them comfortable about the calls."
A presentation at the conference by C.J. Arseneau, director of marketing at Telmetrics, a call measurement solutions company, focused on several offerings that I think represent a good start in the industry's efforts to tackle both the metrics and the "quality" aspects of local advertising measurement.
One tool allows local providers to attribute calls to specific advertising campaigns. Phone numbers on advertiser websites are dynamically replaced with call tracking numbers based on how the user arrived at the website, so local businesses can determine where calls are coming from – whether it's a search engine or another local search provider.
Another tool automatically tracks and transcribes calls and provides data for advertiser review in real-time. Detailed analytics on the keywords used on calls help inform marketing, sales and operations departments at businesses about the impact of their advertising strategies.
In a separate session, Daniel Shaked, founder and CEO of NO PROBLEM, described his company's approach of allowing consumers to post their service need, and then enabling local businesses to bid on the service in real-time based on their immediate new business demand. Interestingly, each business' cost per call is based on their unique bid for the call. The advantage of this approach is that if an business decides not to bid on a job at all, they do not have to pay for a potential call.
These are just a few examples of the types of tools now available to local businesses to help them better understand and appreciate the impact of their advertising and only invest in tactics that work.
3.  Print Business Directories Continue To Provide Quality Leads
There is a great deal of excitement about new local advertising platforms, but one should not overlook the significant role that print continues to play in driving leads to small businesses. As the local media environment continues to evolve, many local businesses still rely on print as their greatest source of local leads and a foundation of a successful advertising strategy.
Just look at the numbers. Print Yellow Pages attract 11 billion references annually by consumers searching for local business information, according to our annual Local Media Tracking Study conducted by Burke.
Statistics also show that 54% of consumers said they referenced print Yellow Pages in the last month, which is within single digits of the 58% of consumers who said they referenced search engines. Furthermore, almost 7 out of 10 adults surveyed (68%) said they contacted a business after finding it in the print Yellow Pages.
Print Yellow Pages offerings include the same ROI components as advertising on other platforms, so local businesses can keep a close eye on the ability of their print ads to attract quality leads.
4.  Daily Deals Show Promise, But Real Test Will Be Repeat Business
Many of us have personally experienced or read articles about how daily deals sites such as Groupon and LivingSocial are providing local businesses with an unprecedented avenue to attract large-scale and rapid sales for discounted services. However, not much has been said about whether or not these opportunities provide real long-term benefit to local businesses, which make a significant investment in offering the deals.
Rich Razgaitis of Reach Deals and Martin Tobias of Tipper participated in a panel about the growing daily deals space, which currently boasts more than 500 daily deals sites.
The two noted that while advertisers discount their products and services and share profits with the daily deal provider, they're not being asked to pay anything up front – a very attractive model to some small businesses looking for new customers. Different than coupons, the daily deal model incentivizes quick purchases and promotes engagement with purchaser's networks.
When asked to explain the difference between the daily deal and coupon model, Tobias cited the extremely high and fast redemption rate as compared to coupons – around 70% are used in the first 30 days of purchase.
To be a win-win for SMBs and consumers, daily deal companies will need to encourage relationships with merchants over time, as opposed to selling as many as they can in one day. This will allow for a particular business to repeat this model in a month, three months, or even quarterly.
Nonetheless, in the meantime, daily deals are providing an exciting and effective new way for local businesses to promote their offerings.
5. Mobile Is The Next Frontier Of Local Search
Growth in smartphone use – including iPhones, Androids and BlackBerries – is rising fast, and the impact on local business advertising will surely be significant. The challenge for local search providers, however, will be creating services that successfully leverage the growing array of mobile opportunities and help small businesses integrate the platform into their daily operations.
Today, stats on mobile growth are off the charts. Smartphone use grew 54% year-over-year and now reflects 28% of total US mobile users. GPS capable handsets rose 16% year over year and now represent 73% of total US mobile users.
As a result of these trends, mobile advertising is expected to increase from 15% of the online advertising market to more than 60% in 2015, according to Borrell Associates. Furthermore, there are a variety of new and potentially game-changing mobile offerings on the horizon.
As Neil Salvage, EVP of advertising at CityGrid Media noted in his presentation, lat / long detecting applications, push offers, card-linked offers and mobile payments will play an important role in the local space because their return-on-investment can be easily tracked. It's clear that local businesses that haven't started to develop and activate a mobile advertising strategy are already behind and could be putting potential new leads at risk.
6.  Social Media Is A Natural Extension Of The Local Search Experience
Many of us who live and breathe local search understand the growing value of integrating social media into the advertising strategies of our small business customers. But finding ways to convey the importance and opportunity of social media to small businesses—and how it fits into their existing (or yet undeveloped) digital strategies—is not always an easy task.
In a keynote speech at the conference, Facebook's director of North America sales, Yvette Lui, provided a clear and compelling case for why social media should be a component of local advertising.
According to Lui, personal networks are playing a growing role in driving purchasing decisions. Instead of coming online with a topic in mind, Liu said consumers now "come to listen and learn" from the people and businesses they care about. She said this presents a perfect opportunity for small businesses to gain an advantage, because they too are essentially social by design.
Based on this approach, Lui offered the following advice to small business owners:
Create an authentic identity to foster relationships
Advertise to build a community
Bring people to your business with social ideas
Make the point of sale and in-store experience social
Run sponsored stories to amplify the word of mouth and help new people discover your business.
Lui also noted that amplified word of mouth via Facebook has the potential to reach a large audience at an extremely fast rate. With the average Facebook user having 130 friends on the social networking site, connecting with one loyal customer can mean potentially tapping into 130 more people that know and trust their friends "likes," "check-ins," or comments.
By incentivizing customers to check into a store and share their opinions/experience with their friends, the ROI potential from this investment in engagement is potentially significant.