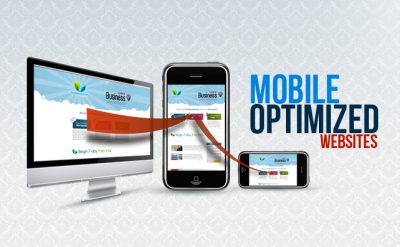 Every Website Should Be Mobile Optimized
Your website is such a critical factor in your business, it serves as the 24/7 calling card. A responsive website is able to adapt its content to the screen size of the device that is being used by the consumer to view your website. RWD (responsive website design) is a great choice just for the fact that you code once and your website is not only cross browser compatible but it is also cross-platform. This helps in keeping development costs to a minimum.
A well designed mobile optimized website is easy to use and lend themselves to be just as easy to manage your content. With one-quarter of global web searches conducted on a mobile device by over a billion users worldwide, mobile websites are just as important, if not more so, than desktop versions.
Content that looks great on a desktop might be unreadable on a mobile device. Visitors won't stay on your site if they have to pinch and zoom or squint at illegible type, or worse yet if it runs flash or anything that requires add-ons to display in a browser. If your website isn't optimized professionally for mobile your bounce rate on mobile devices is going to be extremely high. By providing mobile visitors with an appropriate and intuitive user experience you will obviously engage visitors longer and drive more of them to purchase or enquire.
Because mobile sites are a new landscape for most marketers, designing and building them can be a bit of a challenge. However, mobile sites also bring an awesome opportunity to showcase your brand and your creativity. As long as you keep the user's needs top-of-mind, stay true to your brand and follow a few simple rules, you will have the hang of it in no time.
What are your thoughts? Have you created a mobile website for your business? What works and what doesn't?