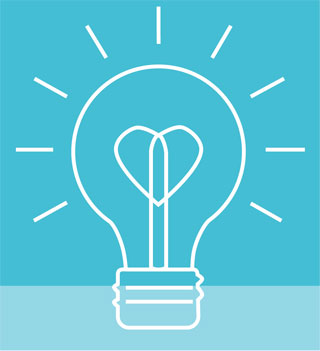 Social Proof
How Social Proof is Used for Persuasion
Today social proof is utilized in many different ways in order to influence people's behavior, especially in the realms of business and marketing. But in real life, for example, social proof is used in the following ways:
Night clubs and bars make patrons wait in line outside. Seeing others waiting to get in increases the perceived popularity of the venue.
Comedy shows play laugh tracks to raise the comical perception of scenes and situations. People actually laugh more when they hear other others doing the same.
In one study, a restaurant increased the sales of specific dishes by 13-20% merely by highlighting them as "our most popular items."
These social forces also apply online. Opinions and recommendations of other people on the web constantly shape and influence our actions and behavior.
What Search Engines Are Looking For
Search engines want to do their jobs as best as possible by referring users to websites and content that is the most relevant to what the user is looking for. So how is relevancy determined?
Content: Is determined by the theme that is being given, the text on the page, and the titles and descriptions that are given.
Performance: How fast is your site and does it work properly?
Authority: Does your site have good enough content to link to or do other authoritative sites use your website as a reference or cite the information that's available?
User Experience: How does the site look? Is it easy to navigate around? Does it look safe? Does it have a high bounce rate?
Crafting Content
For Search Engine Success. Developing "great content" may be the most repeated suggestion in the SEO world. Yet, despite its clichéd status, appealing, useful content is critical to search engine optimization. Every search performed at the engines comes with an intent – to find, learn, solve, buy, fix, treat, or understand. Search engines place web pages in their results in order to satisfy that intent in the best possible way, and crafting the most fulfilling, thorough content that addresses a searcher's needs provides an excellent chance to earn top rankings.
Quality guidelines
These quality guidelines cover the most common forms of deceptive or manipulative behavior, but Google may respond negatively to other misleading practices not listed here (e.g. tricking users by registering misspellings of well-known websites). It's not safe to assume that just because a specific deceptive technique isn't included on this page, Google approves of it. Webmasters who spend their energies upholding the spirit of the basic principles will provide a much better user experience and subsequently enjoy better ranking than those who spend their time looking for loopholes they can exploit.
Focus on Your Meta Data Too
Your content on your site should have title tags and meta descriptions.
Meta keywords are pretty much ignored by search engines nowadays, but if you still use them, make sure it talks specifically to that page and that it is also formatted correctly.
Your meta description should be unique and also speak to that specific page. Duplicate meta descriptions from page to page will not get you anywhere.
Title tags should also be unique! Think your title as a 4-8 word ad, so do your best to entice the reader so they want to click and read more.
Fulfilling these intents is up to you – Creativity, high quality writing, use of examples, images, and multimedia all help in crafting content that perfectly fits with a searcher's goals. Your reward is satisfied searchers who demonstrate positive experience through engaged activity on your site or with links to it.