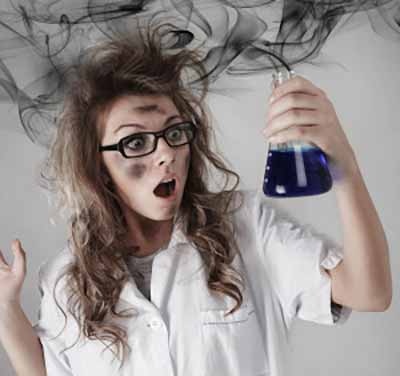 1. Forgetting or Never Setting Up a WordPress Backup
There are 2 types of computer users in the world. There are those users who have experienced a crash and data lost and there are those that will. Crashes will happen. If you are unprepared, a very painful situation may be headed your way–loss of data. All wordpress users should create automatic backups. There are several solutions that make doing this very easy: BackWPup Free, BackupBuddy and Vaultpress.
2. Ignoring WordPress Updates
Do not be afraid of updates. Upgrading from one version to the next is not very hard.nine out of ten times, it simply takes one click. If your theme and plugins are coded properly, then your site will work. But again, its always good to have backups. WordPress is constantly releasing new updates and these newer versions were created for a reason!
3. Best Practice SEO Settings
To get the most bang for your SEO buck, make sure you use keywords in your permalink structure. Here is what you do:
Go to Options
Select Permalinks in your Admin Panel
In the Custom Text box, enter "/%category%/%postname%/
Another very simple thing that beginners ignore are the SEO settings for blog posts and pages. No it is not enough to just install a plugin like WordPress SEO by Yoast, and then do nothing. You should still proactively update your meta settings.
4. Not Using a Caching Plugin
In short, caching allows you speed up your site and prevent downtime if you get a lot of traffic at once. Your site may also benefit from a CDN (Content Delivery Network).
5. Not Using A Contact Form
Providing more options than just posting an email address on your contact page is a good practice to follow. It not only gives your site visitors contact options, but can help keep your email addresses out of the hands of spammers. There are several contact form plugins you can use that make it very easy to get going. There are three you may want to learn more about. They are: Contact Form 7, Ninja Forms and Gravity Forms.
6. Not Using Analytics
Would you drive your car at night without headlights? No. Then why would you run a website without installing and using an analytics program? Google Analytics allow you to monitor website traffic and keeps tally of the keywords that lead to your site., so you can highlight areas to improve on.
7. Moderating Comments
If you choose to allow comments on your site, then you should be using Akismet right out of the box. It will filter most spammers out of the flow and leave behind the real comments by your site visitors.
8. Category & Tag Overload
One of the best features of WordPress is the capability to categorize content with tags. Taking advantage of this great feature, most of the people create too many categories and tags, as they think this will make ease for users but in fact, it isn't so. Instead, doing so can affect your site in a negative manner.
9. Not Integrating Webmaster Tools
Without a little help, search engines don't crawl very deep. If you want to get all your pages indexed, submit an XML sitemap to Google Webmaster tools. Taking advantage of webmaster tools also means you'll be the recipient of lots of useful statistics.
10. Not learning More
A site owner should be proactive when it comes to learning more about wordpress and how to manage the site from the admin area. One of the worst mistakes you can make is not learning more about the platform that you use. There are new plugins and solutions coming out every day. Some that significantly improve the way things were done before. there are many resources available today that will help educate any level of wordpress user, from the very beginner to a seasoned pro.
Well, what do you think? Have you made any of these mistakes? Have you learned a valuable lesson about WordPress that wasn't mentioned? I'd love to receive your feedback!