Hi, I am Steve Coplan – nice to virtually meet you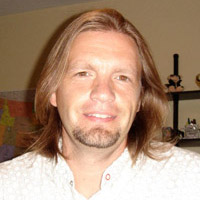 Coplan Consulting is the name of my business, I'm a WordPress Freelancer – and I am passionate about what I do. I am  WordPress Guru and I work with clients like you all the time. I can adapt to your needs, be that a short-term fix, a long-term partnership, or anywhere in between. I started building websites in 2004 and was introduced to WordPress in 2006.
Let me back up and tell you how I began my career in website development. It started when I was a Realtor® in Nashville TN and I needed a website. Long story short, after receiving so many high-priced quotes I decided to buy a book and build my own. I had no clue what HTM or CSS was not to mention domain name registration, web hosting, and all those other terms which can be so scary when you first hear them.
Anyhow, my first website certainly wouldn't win any design or UI awards by any stretch of the imagination. However, I discovered a passion for design and layout. I started designing not just websites by all manners of marketing materials, flyers, postcards, you name it I was doing it.
Then came along WordPress and this is where the development began. Well not at first, in the beginning, I would hire other developers to take my design and turn them into WordPress websites. If you have done this before then you will know not all developers are dependable. Out of necessity, I began teaching myself PHP programming which WordPress is built with.
It was one of the best decisions I have ever made. Yes, it was a little intimidating at first, but I never would have guessed how much I would come to enjoy what I do. You know the saying, do what you love and you will never work a day in your life. I feel like that most days.
So Who Uses WordPress?
It would be easier to answer: "Who isn't on a WordPress content management system". With over 18 million sites (25% of the world's websites) currently using its framework and growing. With 10 years of WordPress experience, I know the best practice to implement needed features. I'll be your technical partner, not simply a coder. I'll provide hosting recommendations to ensure the best performance of your website.
While super easy to use, WordPress is not to be underestimated – it is as powerful as you need it to be; the WordPress CMS can control a small website as comfortably as it can an online magazine, newspaper, or eCommerce store. WordPress serves thousands of customers per day, contact forms, maps, downloadable documents, and even online course websites all run upon the WordPress platform.
I'm a WordPress specialist and work best with businesses looking for a long-term partnership. Be that a marketing team needing support for their new WordPress website, an editorial team wanting to make continual improvements to their existing site, or a web design agency looking for a skilled WordPress developer?
My Experience
As I may have mentioned, I am a WordPress Developer, think of me as your web guru. So whether you are needing an additional member of your marketing team to support new WordPress Websites or to make continual improvements to an existing site or a web design agency looking for a skilled WordPress developer.
Want to see some of my recent work, Check out my portfolio