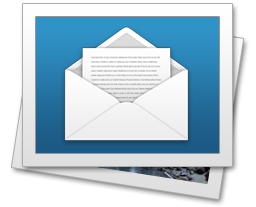 Simply defined, email marketing is the promotion of products or services via email. But there is no way such a simple definition can explain the countless benefits email marketing can have on your business. And since studies have proven that customers and prospects would prefer to hear from you via email than any other way, it's worth looking into the many benefits email marketing can have on your business.
Email marketing is responsible for some of the most successful product launches in the history of the Internet. It can help your company generate buzz about products, events, ideas, and services unlike any other marketing medium. With its efficient yet sophisticated means of making contact with current and potential customers, it presents an extraordinary opportunity to enhance visibility and sales for your business.
Because it can cost as little as a fraction of a penny per email, communicating with clients by email is an affordable way to stretch a tight marketing budget. If executed properly, your small investment in email marketing can boost your sales to a whole new level. These remarkable benefits can be felt by small family-owned businesses as well as innovative e-commerce websites. In short, it's easy, affordable, direct, actionable and highly effective.
Effective email marketing allows you to build relationships with your customers or members, so that they transform from prospective customers to repeat clients. By including coupons, special offers and invitations, and relevant and informative newsletters in your emails, Coplan Creative Consulting can make receiving email from your company an effective and enjoyable experience.
Call us, 615-476-6754, or email us today for a free professional consultation to discuss what we can do for you.