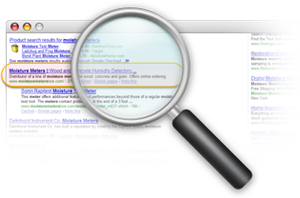 Search engine optimization (SEO) is the process of improving the visibility of a web site or a web page in search engines via the "natural" or un-paid ("organic" or "algorithmic") search results. Other forms of search engine marketing (SEM) target paid listings. In general, the earlier or higher, and more frequently a site appears in the search results list, the more visitors it will receive from the search engine. SEO targets many types of search, local search, including image search, video search and industry specific vertical search engines. This gives a web site web presence.
It is vital to rank high in the search engines, to leverage social media and pay per click advertising, and to make sure your website turns visitors into leads and sales. With over 12 billion online searches every month and social media sites that rival populations of large countries, there's unlimited opportunity.
Coplan Creative Consulting provides customized and cost effective SEO or search engine optimization, SEM or search engine marketing, SMM or social media marketing and web design & development services. Each service we provide is custom tailored for each client's individual needs.
So, start dominating today – Call us, 615-476-6754, or email us today for a free professional consultation to discuss what we can do for you.