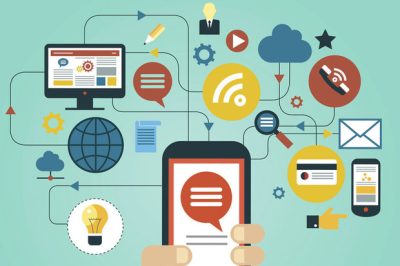 Whether you have a small team in a Mom & Pop or you're coordinating content creation within a Fortune 100, the reasons for why a team member can't contribute are pretty much universal. Here are the the 5 most common excuses that I have come across and how you can overcome them…
Excuse: "I'm Out Of Ideas."
Solution: Provide An Idea Bank
You shouldn't place the entire burden of ideation on the people creating your content. Everyone has ideas to contribute, and you should be listening to ideas from all levels of your organization. The more people in the company who are contributing ideas, the better your content will reflect your brand.
Get your whole company involved in the ideation process…
Develop a system for collecting ideas. This doesn't need to be fancy — even a shared document or a suggestion box will work.
Select the best ideas and add them into a document accessible by all content contributors. From there, your team can choose from this pre-approved idea list for each assignment.
Additionally, offer at least three idea suggestions when you assign a content project.
Excuse:"I Don't Have Time."
Solution: Plan, Plan, Plan
Adding the additional responsibility of content creation on top of an employee's normal workload is tricky. This is why editorial planning is crucial.
Create an editorial calendar, and give access to everyone involved in content creation.
Give ample lead time before a content project is due (aim for at least a month in advance).
Develop a process for communicating and assigning deadlines. Then stick to it!
Schedule milestones along the way, such as due dates for an idea, outline, and first draft. These mini-deadlines will keep employees from waiting until the last minute to get started.
Establish a clear workflow process and guidelines, and update these as you tweak your procedures.
Excuse: "I'm Not A Good Writer."
Solution: Don't Expect Everyone To Write
The desire or ability to write should never be a prerequisite for your content contributors. Content marketing requires an arsenal of multi-disciplinary strengths and there are few people out there who excel at all of these.
Get your "non-writing" employees involved in other aspects of content marketing based on their strengths:
Research and data analysis. Let your most analytical team members help gather and analyze data for infographics, white papers, and other research-heavy content.
Quality assurance and fact checking. Detail-oriented employees can comb through your content with a fine-toothed comb, picking out inaccuracies, typos and grammatical errors.
Promotion. Here's where your most socially-connected employees can shine by helping seed your content on their most active social networks.
Excuse:"I'm Scared To Write Publicly."
Solution: Have A Strong Support System
Creating content that will be subject to both internal and external scrutiny is an understandably daunting task for anyone. Truth be told, most of your employees are just plain scared of how their work will be judged by your staff and industry peers. Lessen their fears by offering a support network and resources.
An editor should act as each contributor's agent, guiding their content from ideation to publication. This is the person who decides when something is strong enough to publish, and when it needs to be scrapped or revised —  they're protecting not only your brand but your employees as well. With a great editor, your team will feel secure that nothing less than remarkable content will be published under their name.
Excuse: "I Don't Want To Give Away Too Much."
Solution: Explain How Sharing Knowledge Makes Them Look Good
In the corporate world of contracts and trade secrets, talking about what your business does (for free!) may seem like a total conflict of interest. Assure your employees that both your editorial and marketing team will shelf any content that reveals too much, but it will rarely — if ever — get to that point since you'll be guiding them throughout the process.
What many don't realize is sharing knowledge makes them look good and often makes their job easier. Make the case that this effort helps not only the company, but the employee, too. Great content serves to:
Educate potential customers
Establish thought leadership
Builds professional reputation
Improves their digital footprint
Conclusion
Every day, your entire team works toward making your company successful (assuming you have a good team!). Content marketing is just one more opportunity for all employees to do this.
If you're still hearing too many excuses, you may not being doing one (or all) of these things effectively…
Provide Ongoing Training. Similar to how you onboard new employees, you'll need to train new contributors. Allow enough time for training before you expect someone to complete a content project. Always communicate changes in process or direction to everyone involved.
Share Success Stories. Did you get a handful of great leads as the result of a piece of content? Did a major publication syndicate your blog post? Did you gain a ton of backlinks from an infographic? Communicate these wins with your entire company. This is often the best way to illustrate the true benefits of content marketing.
Remember to Give Praise. Content creation is full of revising, critiques, and suggestions. Avoid focusing only on what needs to be fixed about your employees' content. Be sure you're giving proper credit and praise for a job well done.