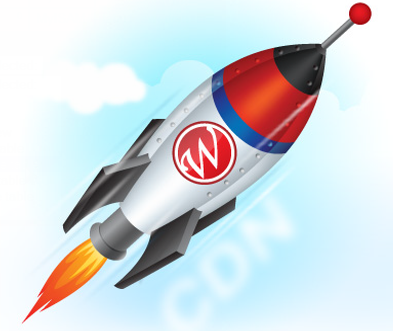 Once the backend setup is completed, all you have to do is keep adding content and perform website maintenance at regular intervals. As the time goes by, the website becomes richer with content, images, plugins, theme files, applications and many other things that are required for enhancing the effectiveness of the website; all this might result in slowing down of the website.
Eventually, the website owner starts noticing a latency in the page load time thereby giving rise to many other issues as well. In order to enhance the reader experience and to make the website easily accessible, it is highly important to have a website that loads quickly.
Caching Plugin
Your WordPress blog might contain of old and static content that is no longer read. A new server request is initiated for this type of content as well every time a visitor comes back to your blog. The page load time can be reduced to a considerate extent by installing a caching plugin.
There are a number of great caching plugins that you can choose from but it's important to choose the one that will work with your hosting and service provider! Whatever you choose you use they ultimately will help in similar ways, providing caching options for any website type and makes scaling easy in any hosting environment.
Restricting The Number Of Plugins
Although you might be allured to install a lot of pluings that suit your website, it is important download, install and use only the specific plugins that are necessary for your website. Plugins and themes acquire additional space that can slow down a website. It is true that some plugins are valuable and important and you must have them, however it is important to keep a check on the number of plugins you are downloading and the ones that are being utilized.
Eliminate all the plugins and theme files that you don't require for your website. For the plugins present on your website, make sure that you have the latest versions. Even the deactivated plugins can slow down your website and also make it vulnerable to malicious activities.
Themes
Selecting the right theme is also a crucial element of blog performance. Opting for a simplistic and minimalistic theme makes a huge difference. The themes that ensure the best performance usually have a few images, limited number of features and a CSS based design.
You will come across many appropriate theme options that do not affect website speed and are also visually attractive. For selecting an efficient theme, there is no need for you to sacrifice on the style quotient of the blog.
Database Optimization
Optimizing the database is an important aspect for every website. WordPress provides with many database optimization plugins, one of the most efficient one of them is the WP-Optimize plugin. With a properly optimized database, the web hosting server can respond to queries without any delay, thereby having a positive effect on the overall website speed.
Optimizing The Images
For any type of website, use of images is imperative because it helps in creating a great impression on the visitors. Use of appropriate images enhances the readability of the blog.
It is a fact that the image files consume more space as compared to the text files. If you have uploaded a wide range of images, you will surely have a slow loading time. This will happen if you are not using any image optimization plugin. One of the best image optimization plugin is WP-Smushlt. It can be installed on your WordPress website for free.
Web Hosting
If your website takes a long time to load every time it is accessed, it is time to think about upgrading your web hosting package or switch the web hosting provider. Even if you have just started your website, it's a smart move to plan for the increase in the traffic.
There are many reliable and managed hosting solutions available and depending on your preference, you can opt for a good web hosting with WordPress package that offers with a strong technical support to backup your website. Spend some time in researching for a premium hosting solution that brings out the best performance of your website.