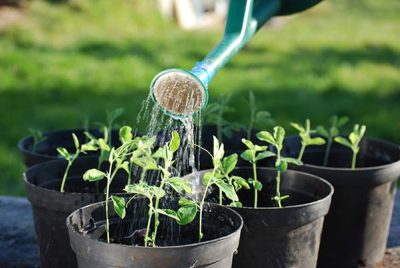 Here is the Top 10 list of content ideas to help improve organic visibility, incoming links, and social engagement, and may also help maximize conversions on a website.
1.  Surveys
If you have a decent amount of traffic to your website or a number of connections in one or more of your social networks such as LinkedIn or Twitter, you can run surveys and publish the results on your website along with your observations.
There are plenty of survey tools available including surveyGizmo.com and surveymonkey.com. Both LinkedIn and Facebook have survey tools that you can use on those sites. MailChimp has a survey tool you can use to embed a survey within an email so you can email your clients, vendors, prospects, etc, and invite them to take a survey.
Every two years, for example, SEOmoz compiles and publishes an SEO Industry Survey on their website. Once it is published on their site, they announce that the results are available via their social networks, etc.
2.  Original Research
Surveys could be considered original research, but now we're talking about extensive primary research. Developing original research can be time-consuming and expensive, often requiring the contracting of a research/marketing firm to generate.
However, this type of research can be very valuable to your market. It's the type of content that many people may share, bookmark, link to, etc. This is especially true if you update the research periodically which helps to build up an audience over time.
Shop.org's State of Retailing Online developed with Forrester Research, for example, has been published for 10 years, and as they say, it's become the "definitive report on the growth, realities, and metrics of the business of retailing online".
As with surveys, you could publish your original research on your website and state that it's ok to reproduce the results if they include a link back to the original source.
TIP: Sell Yourself
I mentioned this in the last article, but I'll repeat it here. Many people who view content such as we're been talking about will not be looking for the products or services you offer at that moment. Do the best job you can to unobtrusively let people know what you offer as they look at the content on your website.
For example, use a webpage template that makes it easy for people to see what you what offer. You can also make people aware of products or services with messages in your page columns and perhaps a short overview about what you offer at the end of the page with links to products or services, etc.
3. FAQs
What questions are you often asked about your products or services? You might write articles that answer some of those questions as we talked about in the previous article, but also consider a FAQ section on your site. A Frequently Asked Questions section may help increase organic visibility and it should help you with customer service and make your website more useful.
If you have a fair number of questions and the answers will be fairly long, then look into developing a system where the questions are on one page and the question is repeated along with the answer on a separate page. This should help improve search results by focusing on each topic separately on a page and within the HTML page title.
4.  Online Press Releases
We employ online press releases to help get the news out about newsworthy topics to industry journalists and related websites, to help build up links to a site (when others republish or mention the press release on their sites), and to put positive news stories about clients on the Web that are often returned in search results.
Online press releases add content on the Web, both on the press release site and any site that republishes the press release for some length of time. Once you have published a few press releases, you can publish them on your own website, possibly as a part of an Online Newsroom (see the next section).
5.  Online Newsrooms
An online newsroom is a section of a website where you host and keep up-to-date news stories and press releases as well as summaries of positive mentions about you in the news (with links to the full story).
You could go much further and put anything that you might want others, such as the media, investors, prospects, etc, to have easy access to including photos and videos (include mention of your republishing T's & C's), financials, company info (and links to other useful company info around your site).
Search for "Online Newsroom" for more tips and online newsroom applications you can use. Test any of these applications by examining them on other websites to make sure they are search engine friendly so that the content will get indexed.
6.  Newsletters
Old school? Not at all. Having a newsletter that is sent via email is an excellent way to keep in touch with current clients and prospects, etc. Newsletters also offer an opportunity to add content to your website. After a newsletter is sent out, you can add the content to a section on your website. This content will likely get indexed by search engines and appear in search results.
It's best if you can include an HTML version of your newsletters each contained within a webpage template that makes it easy for people to see what you offer. As mentioned before, you can make people aware of your products or services with messages in your page columns, etc.
You could include PDF versions of your newsletters on your website. If you do host PDFs, consider taking the time to optimize them as this can improve your search engine results. See Optimizing PDFs for Search Engines. It's a few years old but still valid. You'll learn about including active links to your website within your PDFs so that people can click through to your site from PDFs they find in search results. These active links may also help rankings and click-throughs if other websites republish your PDFs.
7.  Resource Guides
As a part of the link-building process, we look for resource guides so we can ask to have our websites added to them. You could develop a resource guide on your own website that outlines related information and related helpful websites.
If your business provides a service for people when they are moving, for example, you could create a resource guide outlining helpful information and many of the other products and services people need when they are preparing to move.
Include your own, unique summaries for many of the resources in your guide, and maybe talk about what you find useful for the resources when you can. Your resource guide may be returned in search results as people are searching for the products, services, and information you include in your resource guide and these people may learn about what you offer.
8. Videos & Podcasts
I mentioned "How to Videos" in the last article, but let's talk about videos in general as they can be used to add content to your site as well as be hosted on many other venues where they may be found in search results. You can develop videos for an almost unlimited number of topics including company, product, or service overviews, instructions, testimonials, helpful information, snippets from seminars, and much more.
We often put videos on client websites where they usually help improve conversions. When appropriate, we also put the videos in the client's YouTube channel and their local listing sites if local marketing is a factor for them (such as Google Places and the local directories that allow videos). You can even include videos in the Products/Services section of a LinkedIn Company page. We announce most videos via the client's social media networks.
The day is coming, quicker than we might think when search engines will be able to do a reasonable job of extracting information from the speech embedded within video and audio files, but until then, optimize your videos as best you can by including descriptions of what is in the video and full transcripts when appropriate. (See the previous article, the section on "Learning Centers, How To Articles, Videos" for an example of a search engine-friendly tab system one company uses to include the transcript for their videos.)
If you participate in podcasts or other audio production (such as online radio etc), check the copyrights to see what you're allowed to do. If you're allowed to host them yourself then you could add them to your website, or links to them hosted elsewhere, surrounded with descriptive information about them and ideally the full transcript. They'll likely get found in some searches.
A well-formatted and complete description or the full transcription of a video or audio file can be helpful to site visitors. When I see what looks like a helpful video (or audio) I often don't take the time to watch the video, at least at first. Instead, I scan the overview or transcript. I may get all I need without watching the video. At other times, the overview or transcript may convince me to watch the video.
There's quite a bit more you can do to optimize your videos, try a site search on SEL for "optimize video".
9. Transcripts Of Speeches
Do you participate in speaking engagements such as conferences, seminars, etc? They are often recorded (or you might be able to record them yourself). Check the copyrights.
You might be able to include the recording or snippets on your site surrounded with descriptive information and/or the full transcript.
10. Slideshows
Do you create slideshows to use in your videos or for your speaking engagements? Then consider putting those slide shows up on the Web. I've found helpful slideshows in keyword searches that were hosted on Slideshare.net.
As you should when developing HTML webpages, use the text tools as much as you can rather than including messages in images so that the text gets indexed.