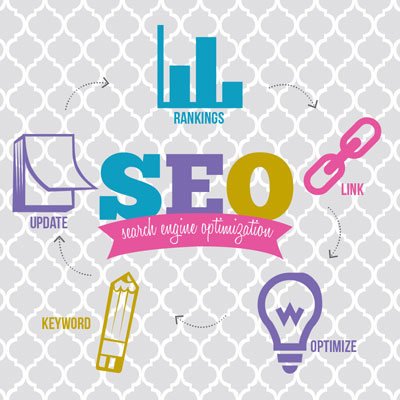 There is a talent war ongoing between advertisers and tech companies that compete ferociously for SEO people who have data science knowledge. That talent is scarce and comes at a premium price.
One of the reasons this talent is so rare is because the SEO world moves at a fast pace, presenting unique challenges for its practitioners. Search data is now being encrypted, for example, so keyword data is no longer available for organic clicks. This encryption was done quietly and without fanfare. Only SEOs with a deep technical understanding and a passion to follow the game as the rules change will be successful.
So, the question is: how do we find that ideal SEO candidate? Big Data, you say. OK, let's feed the machine, let it crunch the numbers and spit out the best candidate for the job. This New York Times interview with a major search engine HR guru takes a look at a data-based approach to HR strategies.
What To Ask
Ask for a list of current and past clients
A reputable SEO consultant should be open to sharing a brief list of current and former clients and his or her contact information. These references can help you gauge how effective the candidate is, as well as verify that the person did indeed work on specific SEO campaigns.
2. Understand All Three SEO Levels
"You don't want a one-dimensional SEO," says Taylor Pratt, vice president of product marketing for Raven Internet Marketing Tools. "You need someone who will approach their strategy from all three angles to maximize success."
Technical (the structure of a site, which can determine how easy or difficult it is for search engines to crawl and index your content)
On-page optimization (the use of such elements as keywords and HTML tags in ways that help increase search engine traffic to your site)
Off-page optimization (such as link building).
3. How Do You Measure Your Success?
SEO is constantly changing. Website optimization takes time and precision. You need to know who you can trust with optimizing your website. Avoiding SEO companies that abuse and game both clients and the system is one of the first tactics you should adopt in your SEO strategy. It pays to understand what they are doing and why before you pay out any cash for SEO. Break it down for the company you want to work with, and make sure you feel comfortable with the relationship before getting started. If it looks too good to be true, then it probably is.
4. How will you improve my search engine rankings?
Steer clear of SEO consultants who won't freely discuss their methods in detail. Make sure the candidate's proposal includes an initial technical review of your website to weed out any problems that could lower your search engine ranking, including broken links and error pages. Consultants also should provide "on page" optimization, a process to make your website as search engine friendly as possible. It involves improving your website's URL and internal linking structure, along with developing web page titles, headings and tags.
5. Do You Care About Content?
Link-building by simply dropping irrelevant links in content just isn't okay anymore. Ask the company if they simply put links first, or if they care about the content. High-quality contributed content will work better in the long run.
6. Are you experienced at improving local search results?
If your website is optimized for what's known as "local SEO," it should appear when someone nearby is searching for keywords that are relevant to your business. To achieve that, a consultant should add your business's city and state to your website's title tags and meta descriptions, and get your site listed on Bing, Google and Yahoo's local listings, which are online directories of businesses that cater to a specific geographical area.
Appearing in the top local search engine results is especially important to small brick-and-mortar businesses trying to attract nearby customers, Rand says. You'll want a consultant who has expertise in local SEO techniques.
7. What Do You Think of Google's SEO Initiative?
Google has recently launched a new initiative to send link-building back to the stone age. They're penalizing companies that pay for links and are overly SEO-optimized. The most important question to ask is "How do you combat Google's new initiative to stop the SEO benefits that link-building businesses bring?"
We are entering into a new Internet age, and the best way to build your page rank is by writing quality content that organically gets read and distributed. A more effective and faster alternative is to pay for sponsored content. This will bring traffic to your site and increase awareness and page rank. Work only with respected content agencies because Google will penalize and remove any publisher that does not disclose sponsored content correctly on Google News.
8. Will you share with me all changes you make to my site?
Search engine optimization will most likely require a number of changes to your existing web page coding. It's important to know exactly what adjustments the consultant plans to make and on how many web pages. If you would like the candidate to get your permission before accessing and altering your website code, be sure to say so.
9. Do you use any black hat SEO?
Avoid clients who use black hat SEO techniques like spamming comments sections with links, as these can land you a penalty from Google. Search engines' webmaster best practices also prohibit common SEO tricks like hidden text, spam content and excessive anchor text linking.
10. How will we communicate and how often?
SEO consultants' communication styles and customer service standards vary. You need to find someone whose approach best fits your needs. Ask if the candidate prefers to talk in person or via phone, Skype, texting or email. And find out how often will he or she reach out to you with status updates.
These are only but a few examples of what you need to be asking anyone you are considering for working on your SEO needs. By taking these tips into consideration, you will be well on your way towards bringing traffic to your webpages through SEO.