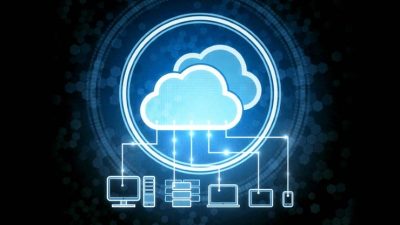 E-mail service – email is the life-blood of a business. Without efficient and timely communication internally and externally, a business cannot function properly.
My choice is Google Apps Gmail. It is simple to integrate with all devices and is easy on the wallet at $5/user a month. Google Apps also allows you to access all other Google services including Google Drive, Google Analytics, YouTube, and Google+.
Online Document Storing, Managing and Sharing – Collaboration plays an important role in every business. This is especially true with telecommuting employees and globally distributed teams, suppliers, and customers needing to communicate and share notes, designs, and documents from different locations.
Google docs & Mavenlink – Google Apps is the cheapest choice but it is very limited in function and I've noticed formatting is often lost in the conversion to/from MS Office. Mavenlink on the other hand is very intuitive, easy to use app and it can be integrated with Google Apps if desired.  Mavenlink not only includes Project management and collaboration tools, but it also provides time and expense tracking. The only downside is that it cost $39/month for the basic package, and it can be expensive for some small businesses.
Payment gateway – A payment gateway is a crucial part to enable Internet based businesses to accept e-payments.  Paypal is a good option for SMB's as it is universally accepted around the world. But, all client payment data & history reside with Paypal. Another option is Stripe. Stripe as it is very easy to use and very cost effective. The charges includes a flat fee of 2.9 per cent, plus 30 cents per transaction.
 VOIP and Video conferencing/Chat – Although Skype is one of the popular cloud-based companies offering free and paid Internet calling, you may find that most of the time the video and sound quality is lacking. Consider Zoom.us it offers a much better user experience than Skype.  Zoom is very simple to use, offers high quality video conferencing, screen sharing through both pc browsers & iOS devices and allows up to 15 people to meet online for free.
Customer Feedback & Support – Customer feedback and support is necessary for a businesses as it provides insights to what your customers need and how best to improve your businesses.
We decided on UserVoice as it was easy to implement, very user friendly, and had great functionality. With UserVoice all you need to do is embed a widget on your website and then you can create a forum for your customers to submit their feedback and ideas. Customers can also vote on the best feedback/ideas submitted. They can create comment threads they can discuss problems, develop ideas, and even share them. The prices range from free to $125/month.Web Analytics – Today every business requires a company website to attract new customers and serve existing ones. Any business with an online presence should employ website analytics to track the numerous ways people use your website. Web analytics can help SMBs increase marketing efficiency by monitoring and analyzing the web traffic (where it's coming from and why?) and the visitors' behavior on the site (what users like and dislike about your site). The statistics help determine what aspects of the website is engaging and what changes need to be made to increase traffic flow and develop new customers.
Google Analytics is free and by far the most comprehensive and easy to use app to analyze website traffic and behavior. You can find data on visitors coming to your website, their location, the sites that referred them to your website, the search keyword they used, the pages on your website that have high traffic and low traffic, the bounce rate (percentage of visitors that leave your site without signing up) and the average time spent by the visitors on your site.
Inbound marketing and automation – Inbound Marketing is a way to increase traffic through SEO and Social media vehicles by providing high quality and engaging content for your audience. The idea is that instead of looking for customers, your content and social media efforts should attract potential customers to your website.
Optify is online suite that has helped us improve our inbound marketing by helping us choose the best key words for SEO which in turn has increased traffic and leads from organic search and social media. The app also helps manage, track and measure a company's marketing efforts. Optify is very easy to use, and SMBs, with no dedicated staff for inbound marketing, can use Optify to track their SEO performance and leads. The customer support is excellent and the staff went out of their way to assist our team in getting a better handle on the Optify tools.
Email marketing – e-mail is one of the most important means of communication SMB's can have with prospective clients, current customers and business partners. It is as important as social media marketing and is much more affordable than off-line marketing.
Mailchimp offers a very user-friendly and easy to use application, with affordable plans, prices ranging from $9 to $250 per month. The best feature is that Mailchimp not only has ready-made email templates available but also allows the user to design email templates from scratch and integrate email marketing campaigns with social media. There are also very good tracking tools to manage email campaigns and monitor how many subscribers actually opened the email message.
Accounting – Expensify (Google Apps) to track our expenses and we use Freshbooks to manage our invoicing.  We use Expensify because it is very easy to use and we can sync everything with Freshbooks. As an international company with clients all over the world we found Freshbooks had the best coverage.  Freshbooks is super simple to use and supports multiple currencies and geographical locales.  Freshbooks also has easy and secure back-up that encrypts the data.
CRM – There are now a good number of Salesforce alternatives out there from which to choose a solution to manage your relationship with your customers.  We found it difficult to single out CRM solutions as there so many.  Because we use Google Apps Gmail for our email solution, we find Insight.ly (also Google Apps) irreplaceable for our CRM purposes as it can instantly provide us with a complete history of our communication with a customer, company or individual. Insight.ly is fully integrated with Google Apps full range of solutions, including Contacts, Google Docs, and Calendar. Insight.ly is a no brainer if your company uses Google Apps.