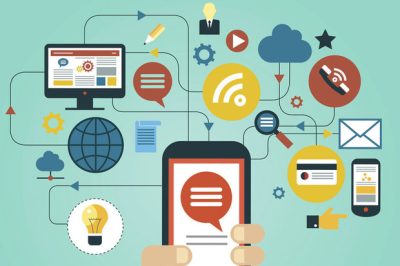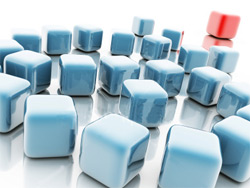 There are currently over 240 million cellular phone users in the US. Nielsen reported that 58 million people viewed an ad on their mobile phones in February 2008. Mobile couponing is one tangible way to execute this new channel of commerce.
At the time of this writing, the Subway mobile campaign (to get coupons on your cell phone that you can redeem for sandwiches at the point of purchase) seems to have the best numbers out there. It works because it's simple. Participants have two ways to opt in:
They can visit MySubwayMobile.com and sign up there; or
They can simply send a text message from their cell phone to Subway to sign up.
At the time of this writing, the campaign is live in Buffalo and Seattle. Response rates range between 6 to 8%, which is much better than the print coupon average
of 2%.
Modiv Media handles this Subway mobile coupon campaign. SVP Michelle Deziel oversees this effort, which is still rolling out
into other markets.
She told me that at the beginning of the campaign the response rates were as high as 50%. She added that 82% of those participants surveyed said the coupons changed their minds about where to eat lunch that day. Originally, the coupons expired in 24 hours. Subway then expanded that to 48 hours to allow for more redemptions, yet still give urgency to the offers.
At first, only 3 coupons a month were sent. Most surveyed said they actually wanted more than that. This proves that if the offer is of high value, people will want it, even on a mobile platform where it costs them money to receive such offers. The Subway coupon promotion works well because its execution is very simple, using text messaging.
Beyond Mobile Coupons: QR codes are being used heavily in advanced mobile markets like Japan. A QR code is two-dimensional symbology that contains much more data than the unidirectional US bar codes. QR codes are both vertical and horizontal, as opposed to US bar codes, which only hold data on a single plane.
In Japan, a mobile phone user on a train platform can take a picture of a transit display ad featuring a QR code with his/her cell phone, and the software embedded in that cell phone will interpret the QR code and then display additional information such as movies and their showtimes. QR codes are displayed on buses, in magazines and on business cards. For more info on QR codes go to QRCode.com.
25% of Japanese mobile data users today respond to mobile campaigns and sign up for promotions or make purchases as a result of viewing an ad.
Look for more of this type of mobile couponing in the short term. In the longer term, look for QR code or similar promotions to take hold as telecom standards in other countries
are agreed upon and executed thereafter. In the US, there are still too many mobile telecom platforms to make this feasible.
2. Web Serves as Test Bed for TV
The Web is a real-time marketplace giving gigabytes of feedback every second. It's much cheaper to test a programming concept online, or to have
the online marketplace identify one on its own, than to see what works and fails using TV pilots.
At the time of this writing, NBC Universal was launching an iVillage channel (NBC purchased iVillage for $600 million). The gossip site TMZ.com launched on AOL in December 2005.
It recently attracted over 11 million unique visitors according to comScore.
TMZ, the TV show, debuted in September 2007 and was the top-rated freshman-syndicated show for that period.
Quarterlife was a TV concept initially rejected by ABC. The creators produced it anyway and offered it in a shortened Webisode format at MySpaceTV.com, YouTube and
quarterlife.com. It was popular enough to interest NBC in airing it on its broadcast network (this is the first time such a thing has happened). While it didn't stay on
the broadcast network for more than that first episode, NBC elected to place it on Bravo.
Going in the reverse direction, at the time of this writing, NBC was making abbreviated Webisodes of "The Office," "Heroes" and "Chuck" available on the Internet.