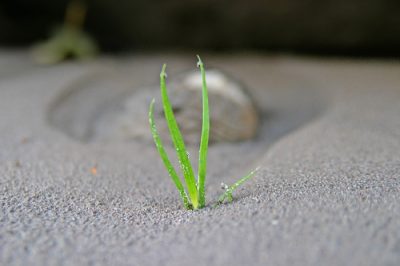 This post originally appeared on the American Express OPEN Forum
This isn't Crowley's first success story as a technology entrepreneur, and given that he's also worked for Google, his perspective is colored with the sagacity of knowing that being nimble, lean, and fast can be just as effective — if not more so — as having bigger budgets and more manpower.
Over the years, Crowley's learned several key lessons applicable to small businesses. Here are five that small business owners should take to heart.
---
1. "Twitter is your best friend"
---
Crowley speaks of Twitter as a distribution channel for all types of communication and describes it as the most immediate way to connect with customers.
Good news and bad news, press clippings, RTs [retweets] from other users, and customer service inquiries. We'll tweet when new versions of our apps are ready for download and tweet when our database is experiencing hiccups. Keeping users in the know doesn't take any more than a few seconds and your most loyal users will spread the word via RTs."
The nature of Foursquare may position it to be more heavily followed than the typical small business, but the point here is that small business owners should use Twitter to complement their day-to-day work experiences.
---
2. "Keep it light"
---
The Foursquare team lives by this mantra, so while they share everything from where they are to what they're doing, they're doing so in edible, consumer-sized bites, perfect for the sporadic attention spans of their audience.
On this front, they've opted to use Tumblr as a lightweight blogging platform. Crowley explains, "On our company Tumblr we'll post the success stories our users send in, write recaps of what goes down at Foursquare HQ meetings, and post pics of what we're having for lunch. Our staff is full of personality and we try to show that as much as we can. The story of 16 guys and girls crammed around four tables is much more interesting than the story of a faceless Internet startup."
Crowley also advises applying the "keep it light" philosophy to all customer-facing initiatives. He also suggests that small business owners don't have to be "all business, all the time."
---
3. "Guerilla customer service"
---
Foursquare is by no means perfect. As a young startup, the company faces the challenge of keeping its servers running as they attract record levels of activity, and doing so always in the public eye. It's a daunting position to be in unless it's approached head-on, and that's what Crowley and his team do on a daily basis.
"We'll use Twitter Search to search for things like "foursquare sucks," "foursquare broken," etc. to find people who are experiencing problems but who would probably never submit a support ticket. With a quick @reply, we can often shed some light on the issue and do it in public."
The same guerilla-style customer service is perfect for small businesses, especially with regard to negative press or unflattering blog posts and comments. Crowley says, "don't feel shy, jump in and comment. Making yourself part of the conversation shows users you're listening and care about the issues they have."
---
4. "Small and scrappy marketing 4eva"
---
Not everything should be expensive, especially when it comes to marketing. Small businesses could easily be intimidated by the money that bigger companies can throw at large campaigns, but bigger isn't always better.
Steal a page from Foursquare's playbook and get scrappy. Take the SXSW Interactive festival. Inside the convention center, there were dozens of sponsors with huge tents and elaborate setups. Here's what Foursquare did:
"Instead [of formulating a marketing plan] we did two things: #1. Took all the swag we had (pins, stickers, temporary tattoos) and put them in ziplock bags. Every time we found a user that told us how much they loved Foursquare (and there was an army of them!) we gave them a bag of swag to hand out to their friends. #2. We picked up a rubber Foursquare ball and a box of chalk, drew a Foursquare court on the ground outside the convention center, and played for four days straight (and yes, we are still sore)."
The game was a huge hit and attracted the attention of conference-goers and big media alike. Crowley continues saying, "Thousands of people stopped by to see what was going on, say hi, play a game or two, and pick up some swag. It gave people the chance to meet our team in a super informal setting (playground game!) and hang out with us in an environment where phones and laptops were completely out of the way."
---
5. "Show off your team"
---
The scrappiness didn't stop with fun and games. Crowley also used the offline event as an opportunity to introduce users to team members, and vice versa, in a playful way.
Crowley states, "We designed our business cards as collectibles — collect all 6 and unlock a Foursquare badge. Once word of this got out, people were looking all over downtown Austin for employees just so they could introduce themselves and collect a badge. Every time we handed out a card, we got to meet one of our users. Actually encouraging people to reach out and introduce themselves to your team puts a name and a face on the products you're building. It also helped us start a dialog with people who'd probably never introduce themselves."
It's a smart strategy that small businesses can emulate to create more personal connections with their customers.