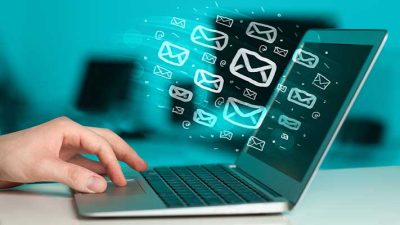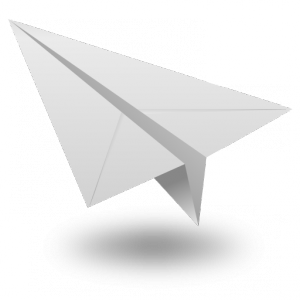 Marketing and advertising can be difficult in today's ever-evolving book buyer market. However, creative and effective e-mail campaigns, when developed properly, can be an excellent way to spread awareness of your book, and create incentives for people to buy.
Do you want your book in bookstores? Have a campaign developed for targeting those retailers or individuals who would be most apt to purchase your title. This is just one example of many which could make effective use of e-mail marketing for any author. Read on to learn more.
Laser-Target Your Readership
E-mail marketing is a fantastic way to give bookstores a reason to carry your book. First, decide who you want to reach with your message. Whether churches, bookstores, individuals, or an entirely different market, select specifically whom you would like to target with your campaigns.
Build Your List
There are multiple ways to compile e-mail lists. The best method for targeting your readership is by building your own list through an online sign-up form (opt-in) or through some sort of promotion that enables you to legitimately collect e-mail addresses.
This can be accomplished through a number of incentive programs, giveaways, and if you have one, your website. When you build your list, make sure that subscribers give you permission to add them. Individuals are highly protective of their in-boxes; it's imperative that you follow proper e-mail etiquette when having your campaigns developed (see the section on spam for more information). There are many sites available that claim to sell you lists of people to target, but borrowed or purchased lists have proven to have limited results for reaching a target market.
Plan Your Campaigns
Once you have your market and your lists in place, the next step is to plan campaigns that market to your target audience and give your book maximum exposure. It's vital to seek the guidance of experienced marketing professionals who can help you obtain maximum results. A reputable publisher will offer you targeted marketing plans along with the publication of your book.
Well-Branded, Well-Designed
After you have your plan in place, seek well-branded and well-designed e-mail campaigns to be created for you. Though it is possible to use a do-it-yourself e-mail marketing template builder, a professionally crafted campaign is more likely to capture a book buyer's attention.
Include A Call to Action
Sending an e-mail telling a group how great your book is will not do in today's e-mail market.
You need a call to action, and it helps to give readers an incentive to buy your book. You can give away sample chapters, free downloads, free gifts, bonus member-only content, and more. Combine these with a beautifully designed website and you have a winning combination.
Avoid the Pitfalls of Spam
In today's spam-infested e-mail market, most of us protect our inboxes from unwanted clutter. To ensure your messages don't become e-mail casualties, develop regular and timely messages as well as proper subject lines. All caps, multiple exclamation points, or too many words throw up red flags for spam filters.
Turn to your marketing team for help in crafting subject lines. When developed properly, they can bypass spam filters and give recipients an incentive for reading more about your book. Though it's the opposite of most selling techniques, steer clear of common selling terms in your subject lines:
Act Now!
Free!
For a Limited Time Only!
This is for YOU!
Urgent!
Conclusion
Marketing your book may seem labor-intensive, but it is a necessary part of the selling process and can be well worth the effort you put into it. With partners such as WinePress and Notation Group, you can rest assured that your marketing is handled in the most efficient and effective method possible.