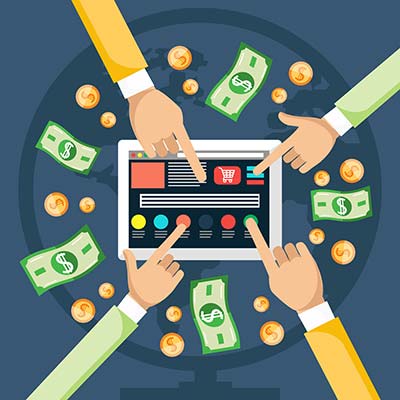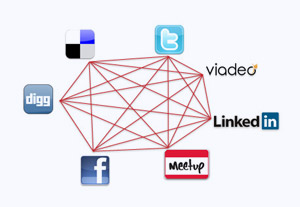 There are plenty of ways to network with the internet quickly becoming the easiest, fastest and most cost effective way.
Hundreds of social and business networks have sprung up over the last few years. Some have stronger penetration in differentindustry sectors, in different geographic locations and differentdemographics, but each of them can do something for you and your business.
Making connections
Getting yourself connected online can help find new business opportunities, employees, or serve as an excellent resource for advice. We've included some of the different networks below and a brief snapshot of what each can provide you and your business.

LinkedIn (with a reported 65 million users) is possibly the biggest business network in the world. Allowing you to create your digital CV for others to find, LinkedIn is a great place to find new business contacts and build new business relationships.

Viadeo (which recently hit 30 million members) is similar to LinkedIn, allowing you to develop your profile online for other businesses and individuals to find and connect with you digitally worldwide.

Whilst Facebook is predominately seen as the home of university students with time to spare between lectures, the network has become a great way for companies to expand their reach in to new markets on a 'social' level – helping you to connect with a new audience.

Meetup.com lives somewhere between the online world and the "real world". Providing a space to organise networking events for like-minded individuals, Meetup allows you to easily connect with local businesses to share ideas.
Some of the bigger players such as LinkedIn even provide iPhone applications allowing you to network through their site on the move, but in our opinion this will never replace the need to meet new and existing business contacts face to face and swap your Business Cards.
Another place for building your network and making connections is SlideShare, as suggested by Peter Hoffer. Peter has "published reports and presentations on topics that people will have an interest in – ranging from wine to sport… Online users can read something fun but see the skills that go behind making those reports." For Peter this has been another great way of reaching out to new clients.
In the "real world"…
Networking "offline" at industry conferences and exhibitions is a great way to meet new people in your sector, share ideas (and a cup of coffee) and learn more about each others businesses and find new ways of working together. Unsurprisingly, making sure you have (and hand out) Business Cards at an event.
"Find out what interests people have other than their jobs…" says Heather Taylor. Ask the people you meet about their "hobbies, loves, favorite music, etc…" she continues, "then if you see something that would be of interest in that area, you can come forward with them that information. Not only will they love it but they will be touched that you a) listened to them, b) are interested in them as a person, c) aren't just spamming them with queries about working with them." Great advice Heather!
Couple Heather's advice with this nugget of common sense from Chrystal Rae and you're bound for success – always remember what your mama said, – be nice to others and they will be nice to you!" Similarly, Amanda smartly notes that "if someone pays you a compliment, make sure you honour it by thanking them. If you don't do this you have created a dead end for that part of your networking process." Yet another great tip for making (and keeping) contacts!