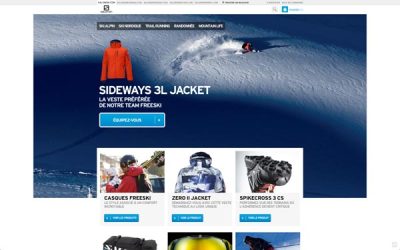 Using oversized images is visually highly appealing and provides users with an immediate feel for a destination. It is a quick way to give websites a sleek look, without sacrificing valuable space on the site. Over the last 6 months, this trend has gained major traction. Some of the biggest companies have already implemented this design style.
While the usefulness of this new trend is undisputed for providing travel inspiration, it raises at the same time the question of what the effects of large-scale images are on conversion. Against this background, the conversion optimizing company Crazyegg has tested the conversion performance of websites before and after implementing large images. In the case of the redesign of Dell's contact page, a decreased bounce rate on this page by 27% and increased form completions by 36% could be noted.
These oversized images, or mega images, also provide a much classier alternative to the outgoing (fingers crossed) slider fad. Landing page optimization testing has revealed just how poorly sliders perform and the negative impacts they have on the user experience.
So it's worth a little concern on whether the oversized image will have the same negative impacts. However, a post from The Daily Egg provides case study data to support this new trend, making this an extremely effective alternative to the slider and just plain effective for your landing page, which explains why large and small businesses alike are jumping on this mega-image bandwagon.