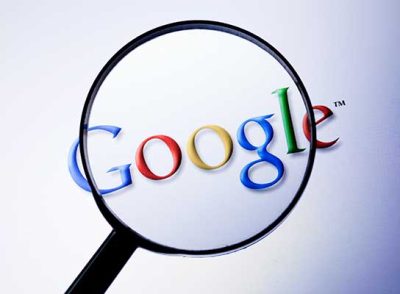 Need help managing your Google reputation? Andy Beal offers Google reputation management consulting or buy his new online reputation management book.
Google is no longer just a search engine. With your potential customers, future employers, and members of the media turning to Google for information about your business, Google has become a reputation engine.
In helping clients with their online reputation, I'm consistently asked how they can push out negative results that appears on the first page of Google for a search for their name. Whether they were fined by the SEC, ridiculed by an ex-employee, or investigated by their local newspaper, they share one common goal: get that negative result off of the first page!
Of course, it's near on impossible to make a negative Google result simply disappear—although there are some black-hat SEOs that claim to have that gift. Instead, your best approach is to provide Googlebot with a healthier diet of web content that shows your reputation in a positive light.
On that note, here are my recommendations for the best web content to fill up the first page of Google results.
1. Get your own web site.
It sounds simply enough, doesn't it? Unfortunately, you'd be surprised at the number of individuals and companies that haven't registered their own branded domain name and thrown up a web site. Registering yourcompanyname.com or yourpersonalname.com and adding a basic web site is a sure-fire way to occupy one of the top ten Google listings for your name.
2. Start a blog.
If you love and nurture a blog, it will likely become a great asset in your reputation management arsenal. But the great thing about a blog is that it tends to rank well, even when left un-watered. Blogs are the cactus of online content. WordPress.com and Blogger.com both provide free blogs and free hosting. Add just a few posts, keep it targeted to your name—that means use it in the blog title, posts etc—add a few links and bake for a few days. It will be on the first page of Google in no time.
3. Add a sub-domain.
If you've put a lot of effort into growing your main web site, chances are there's an opportunity to add a sub-domain. Sub-domains are great. Google considers them as separate from your main site, but they still include your main brand. There are a lot of great reasons to add a sub-domain: careers, corporate info, and product info. Take a look at jobs.marketingpilgrim.comas an example.
4. Create a social networking profile.
MySpace.com profiles can rank well for your personal or company name. When you sign-up, be sure to use your real name—using a nickname won't help with your Google reputation—and enable the option that lets you pick the URL of your profile. myspace.com/companyname works a whole lot better than myspace.com/12345678.
5. Create your own social network.
If a social networking profile ranks well in Google, how much more so your own social network? Ning.com will let you create your own customized social network. Better yet, you can pay just $5 a month and point your own domain name at it. Take a look at www.marketingpilgrim.tv for an example.
6. Create a business profile.
You should join LinkedIn.com because it's a great tool for networking with your peers. You should also join LinkedIn as it allows you to talk about yourself, link to your other Google-friendly web content, and customize your profile URL. Wouldn't you rather your potential employer find your LinkedIn profile on Google, than that run-in you had with your last boss?
7. Share your photos.
Flickr.com is very Google friendly. Upload photos of you, your company logo, your products, etc, and label them using your name. Add some comments to each photo (including your name) and Voila! You've just added a dozen pages of content, each labeled with your company name! Be sure to do the same when selecting your profile name for Flickr too.
8. Claim your identity.
Naymz.com is a blessing for those looking to control their Google reputation. It effectively lets you create a profile and then link out to all of your other profiles. Whereas LinkedIn is heavy on the networking-side, Naymz is more of a holding-tank for your brand. Best of all, Google seems to love it!
9. Create your own Wiki.
If you're facing a Google reputation nightmare, you may be tempted to create a Wikipedia profile for yourself. After all, Wikipedia ranks all over Google, right? Bad move. Not only is it hard to get one approved, but they're totally unbiased. That DUI incident, you're trying to cover-up, will likely make its way on to your profile. Not good. Instead create your own wiki and build your profile that way. Wetpaint.com is perfect for this. You can focus it on your personal name, or your company name. The best part is that you get to decide who contributes to it.
10. Get a free page from Google.
I've saved the best until last. Ok, I lied. While a free page from Google Page Creator (googlepages.com) isn't the best web content for managing your Google reputation, there's something satisfying about having Google help mend your reputation.
So, there you have it. While these shouldn't be used as a "get out of jail free card"—you should avoid a reputation nightmare to begin with—they'll at least help you re-build your Google reputation.
(This article was first published by Andy on Gooruze. Don't miss other great articles, joinGooruze today!)