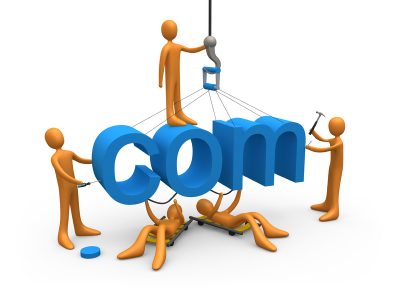 Where do you start? Designing a website can be an intimidating experience.
Whether you plan to hire a designer or figure it out for yourself, there are definitely some best practices you should follow.
Here are some general best practices for creating a successful site — ranging from design and coding elements to arranging calls to action content and on your page. The goal is to have a site that will encourage your visitors to stay and to attract the search engines.
1. The first thing and probably the most important is to install analytics. As defined by the Official WAA, web analytics is the collection, measurement, reporting and analysis of web based data in order to understand and optimize website usage. Many different vendors provide on-site web analytics software and services, the most popular being google analytics.
2. Create an eye-catching header/logo. This makes an impression on visitors, much like curb appeal in real estate. remember you only get one shot at a first impression, so make the most of it.
3. Consider how easy the home page and interior pages will be to manage in the future. Can you easily add pages and redirect old pages to new ones?
4. Write unique page titles and meta descriptions for each page. This is an area for effective ad copy, so take advantage of it. Sell using great keyword phrases and calls to action.
5. Your contact information including phone number should be prominent and located at top of page in large type. The higher the better. Placing your contact information in the top right corner of your site is becoming a common standard.
6. Create logical and custom navigation with "Product" and "Purchase" links in clear view.
7. Use quality graphics and photos, including Flash elements and photo slideshows. Poor photography can lead to less trust in what you're offering. Remember: a picture is worth 1,000 words.
8. Place strong call to actions throughout the site. Make it very easy for your user to find the "buy" button and get through your checkout process.
9. Use header tags (H1-H6) on every page — your tag should support the page title and be relevant to on page content that follows it.
10. Have a static HTML sitemap and an XML sitemap that can be uploaded to your Google Webmaster Tools account.
Obviously this isn't everything to consider, but it's certainly a start. If you go into the process with some knowledge, hiring someone who can build you exactly what you need to be successful will be much easier and you'll have some realistic and positive expectations of the finished product. You can know that what you're getting is right for your needs.
If you need further assistance, we would be glad to help. Contact us