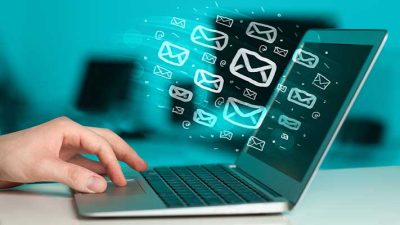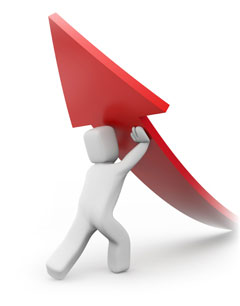 Question – Will a good conversion rate also boost my search engine ranking?
Yes, it's true. Google factors this result into the search algorithm, knowing this should be strong motivation to get your conversion rate as high as possible and to maintain it. Every web site needs to provide a tangible and timely Return on Investment (RoI). Your company's web site should be one of the most active and accountable members of its marketing team.
Tips to Help Increase Conversion Rate for Your E-commerce Site
1. Use analytics: A tool for measuring website traffic, it can also be used as a tool for business research and market research. On-site web analytics measure a visitor's journey once on your website. Web analytics provides data on the number of visitors, page views, etc to gauge the traffic and popularity trends which helps doing the market research.
2. Don't reinvent the wheel: Keep an eye on your competition, see what works for them and then adapt that technique with your style. Check out what some of the major sites are using and doing, they have much larger budgets for doing market research and focus groups.
3. Test Test Test: If you develop a formula that is a proven winner—stick with it and use it for all of your products. Test what sells the best and examine the copy, product descriptions and calls to action to see if this is what is making the difference.
4. Surveys: Use surveys to get feedback from your visitors/customers. Ask them questions about why they bought or didnt buy, what would make them more likely to buy, ask for their input. Offer some incentive to get them to take the survey. This can not only be a very valuable tool but a powerful source to increase sales and long term customer satisfaction.
5. Use A/B Testing: Determine which marketing channels (i.e. banner ads, landing pages, content and email marketing) perform the best and show the highest conversion rates. A/B testing method will distribute multiple samples of a test, including the control, to see which single variable is most effective in increasing a response rate or other desired outcome. The test, in order to be effective, must reach an audience of a sufficient size that there is a reasonable chance of detecting a meaningful difference between the control and other tactics.
6. Social Media = Social Commerce: Tap into the social marketing power of Facebook and Twitter. This type of marketing is really important in today's marketplace.  Your customers and friends can browse certain products directly on your Facebook page or from your Tweets and then purchase them from your site.
There are literally hundreds of combinations for these and other optimizations. You must know the right thing to do. All statistics matter and should be analyzed thoroughly. If you need further assistance, we would be glad to help. Contact us and begin increasing your E-commerce Sales today!