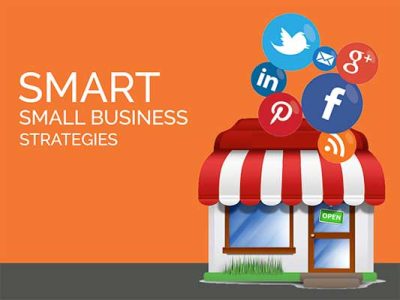 1. Mint
If you don't already know about Mint, you'll be glad you do now. A subsidiary of Intuit (the makers of TurboTax and Quicken) Mint is a free web-based tool that manages your personal finances, provides an in-depth look at all of your expenses, and even helps set budgetary goals to help you stay on track.
By organizing all of your expenses, you can keep a close eye on every penny you spend on business supplies, gas, food, utilities, etc. When your budget is limited, it's certainly important to stay on top of your finances in order to reach your goals. For freelancers, it can help track expenses, and this comes in handy during tax season.
Getting started is simple: in minutes, you can insert in all of your accounts, credit cards and loans into its secure database and it will organize your finances from there. Mint is a no brainer.
2. LogMeIn
This service and mobile app makes it incredibly easy to remotely access your desktop computer while on the go. Maybe you're constantly traveling and need to review a document. LogMeIn cannot only help you view your desktop through your smartphone or tablet, but also lets you view documents.
LogMeIn provides multiple services, including a free service that enables users to access your PC or Mac via the Web. LogMeIn Pro provides several different features including file transfer, file sharing and remote printing for just under $70 per year/per computer.
3. RedLaser
When you're a business owner, you need to be an innately smart shopper. Making smart purchases works wonders for keeping more of your hard-earned cash in your pocket and ensuring success in the long term.
RedLaser, a barcode scanning app, provides accurate pricing for savvy, cost-conscious shoppers looking to get the most bang for their buck. After scanning the barcode of a product, the app sifts through thousands of online and local retailers and locates unrivaled prices for you. The eBay-powered app organizes past searches, recommends future purchases and keeps you up to date on the deals of the day—just like eBay.
4. Square
Although the idea of Square is yesterday's news, mobile payment options will continue to evolve. Forbes calls the concept a "heavy hitter in the mobile payments game." Businesses both large and small can benefit from Square, which has two pricing plans: $275 per month or 2.75 percent per swipe.
By just signing up, you'll receive a free card reader, which plugs in to your mobile device to safely give or receive payments. Square can be extremely beneficial for all business owners, from artists to the local mom-and-pop shop owner.
5. Evernote
There are many tools you can use to organize everyday activities, such as Trello and Wunderlist. But Evernote is one of the most advanced apps out there to help store your ideas, tasks and responsibilities across all platforms.
The app has won numerous awards and was named a "Top 10 Must-Have App" by The New York Times. Evernote is free, and its Premium service costs merely $45 per year. The app organizes notes by different tags, and it also allows you to search within the app regardless of the platform in which you are viewing. You can take text, audio and image notes too.
There are many obstacles to overcome during the workday. Sidestep these hurdles and boost productivity with an organizational tool like Evernote.
6. 1Password
We all know how challenging it can be to manage a plethora of passwords for all of your important accounts. You can save yourself the hassle with 1Password, an app that stores each of your accounts safe and securely.
As the name implies, the app secures all of your accounts with the use of one master password, enabling users to generate solid and unique passwords for various sites, credit cards, bank accounts ,and important documents.
According to iTunes, 1Password is protected by "military grade 256-bit AES encryption" to ensure security. In addition, auto-lock prevents your phone from being hacked if it is lost or stolen.
The app is designed for both iPad and iPhone users and is available in iTunes for $17.99. Considering the app protects your livelihood, it's well worth the investment.
7. HootSuite
Social media is no longer a mere recommendation for small businesses—it's a necessity. Having a plan to reach out to customers and potential clients is one thing, but keeping track of all of your accounts and interactions with those people is another.
HootSuite is a free app that allows you to monitor, converse with and track your Facebook, Twitter and Foursquare accounts, among other uses, all from your mobile device. Social media can oftentimes be a time-consuming task. HootSuite can help eliminate what can seem like an unnecessary annoyance. With the app you can manage all your campaigns and even schedule updates for certain times and dates when your followers and fans are most active on social media sites.