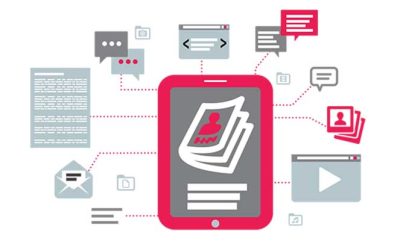 First step first: the planning of content. When it comes to search engine optimization, good planning can mean the difference between 100 visitors to a page and 1,000 visitors. It's an important factor for success. The first step of this process is deciding what we're going to write about.
Choosing a Topic
Sometimes you know already know what you're going to write about. Unfortunately this isn't always the case. A lot of writers have trouble coming up new topics to write about (problematic if you're producing content for a living). Thankfully there are several ways to find topics that are interesting for your users.
My favorite method to find new topics is by using Quora. Even for seemingly boring niches you'll find valuable topics in no time. Let's say you're selling lawn fertilizer and you want to write some articles for the company blog, in order to capture some long-tail traffic. If you head over to Quora and look for questions that use the word 'lawn', you'll find plenty of good threads that can be turned into interesting articles;
how to stop dog urine from killing grass,
best time of the day to water the lawn,
how to get rid of moss
Keyword Research
It's always a good idea to do some keyword research prior to writing an article. Choosing the right keyword can help you attract the right kind of visitors. Google's AdWords Keyword Tool is a great starting point for this task.
Let's say you're a kitchen manufacturer. You have a website where you write articles about everything that is related to kitchens. Via these articles you want to get some extra visitors to your website. For your next article you've decided to write about popular kitchen design tools, i.e. computer programs that help you plan a kitchen. But is 'kitchen design tools' a good keyword phrase? We can use the Adwords Keyword Tool to check this.
Research
Now that you know what you're going to write about it's time to do a little research. The chances are that there's probably another website which has already covered the same topic. So why should people visit your page instead of the other websites?
Do some research and see what other people have written. Think about how you can improve upon these articles. Is there important information that they've forgotten? Are there statements that you disagree upon? Use this information to come up with a relevant, unique piece of content.
Content Development
So far we've selected the 'right keywords' and we've performed some research around the subject. Now it's time to start writing the content.
You'll need to add some structure to the article to help people find the information they're looking for. Nobody likes to read a big chuck of text that lacks paragraphs, headings and an overall structure.
There are some tips that can help you write good articles, at least from a structural point of view. Not only users, but also search engines will appreciate this. A good structure makes it easier for visitors to read the page.
Structuring content
One of the easiest ways to add structure is via headings. Headings effectively cut an article into smaller, bite-size pieces. It helps readers scan the article for relevant information. Assuming your choice of heading elements properly represents the hierarchy of your content, search engines spend extra attention to them, especially h1 and h2.
You can use bold for important elements of your content. The SEO-value of this is negligible, but it's very useful for your visitors. Bold text is a great way to emphasize important parts of your text. Google treats the bold and strong tag with the same weight.