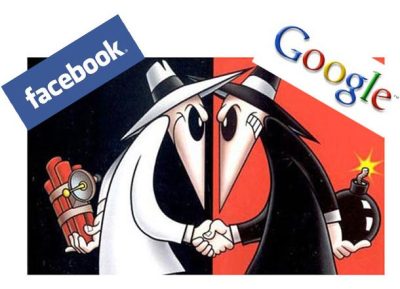 Google's new +1 feature was one of SMX Advanced Seattle most engaging sessions and, as a speaker, I have received a wide variety of feedback and questions. It seems this feature has fomented a great deal of speculation and inquiry. Here is a bit more food for thought.
Like vs. Google +1: What Are The Main Differences?
As Google product manager Daniel Dulitz mentioned, Google +1 is an annotation system which reinforces the interactions between organic and paid results, web pages, and your Google contacts.
That being said, your Google contacts are not necessarily your friends… and, you need to have a Google account to fully utilize the +1 feature. As a result, Google +1 acts as a collective rating system helping results be more trustworthy, but not adding the social infrastructure.
While Google's +1 feature does draw upon a user specific network, it does not have the same social connotations of Facebook's network. The +1 feature does function as a validity creating mechanism but does not contribute to the same social infrastructure that accompanies Facebook.
The Facebook Like is different in practice on several levels. Any website that is liked on a Bing search result is propagated into Facebook and vice versa. This means that something liked in Facebook will be shown on Bing despite any user interaction with the search platform.
This gives Bing/Facebook two avenues in which likes can be accrued as well as two ways to view the information. Additionally, Bing's system is already privy to a year's worth of information stemming from Facebook Like data giving Bing/Facebook a significant jump over Google.
Bing also brings forth popular pages based on global anonymous Facebook Like data – meaning that some anonymous Likes show even though searchers are not connected to Facebook, and makes it easier to go to Facebook after seeing a search result to have a "conversation" about that search query.
Note that you need a Facebook account to be able to see all these interactions; but unlike Google +1, you can create a Facebook account using any kind of email address.
Impact On Organic & Paid Search Rankings
Google +1 does influence search results, Google has said. It may also indirectly affect CTR, as it's built to draw users in and encourage clicking.
In paid search, Google +1 will impact at least three Quality Score ranking factors over time: historical CTR, the quality of a landing page and account history.
As Bing Sr. product manager Duane Forrester explained at the Yahoo! Search and Bing customer forum, the Facebook Like button does not alter search results either, at least not generally. However, it does alter personalized results.
What Does This Mean For Search Marketers?
Bing's market share could grow thanks to Facebook integration into the Bing search results because the Like button for websites has been available for more than a year, while the +1 button for websites was released just a couple of weeks ago. This should help Bing leverage the Facebook Like button as the Like button is already implemented across the web.
The truly personalized way Bing is starting to leverage Facebook data is promising from a search experience perspective. It could make lots of searchers – especially those with an intense Facebook activity – switch from Google to Bing.
For these two reasons and because it's early days and it's all about speculation right now, I would not be surprised if Bing gained some market share thanks to this integration with Facebook, especially if the Bing search engine becomes a bigger part of the Facebook user interface.
Social Search Is A SEM Game Changer
Google collects (by far) the most search queries, IP addresses, web history, and so on. Theoretically, Google should be able to determine every user profile based on search queries and web history. These queries somehow express interest, intentions, age, gender, and lots of other attributes and potentially make sense if they are well categorized.
If Google succeeds to convert all these queries to an audience-based database, and then leverage this for advertising purposes, Google could offer some ultra-targeted options without an actual social network behind it.
On the other hand, since Facebook does not directly collect queries (yet), but rather user profiles, Bing then needs to make the link between user profiles and search queries to serve the right ads, which seems to be more accurate and targeted.
While some web users might find personalized results invasive (like those ads related to the content of your personal emails in Gmail) there is no doubt search marketers already are looking forward to targeting searchers not only based on geo/language/device (that is so 2010)  but also based on more granular demographic targeting settings, such as gender, age, marital status, etc.. as well as interest.
The question is not if, but when is it going to happen?
Whenever it is going to happen, advertisers should definitely implement the Like and +1 button onto their websites in order to be part of this significant shift in the SEO/SEM space.
In regards to the question: "I already have plenty of buttons (Facebook Like, MySpace, email, Tweet, Follow, etc…) don't you think all these buttons are going to become a usability issue at some point?"