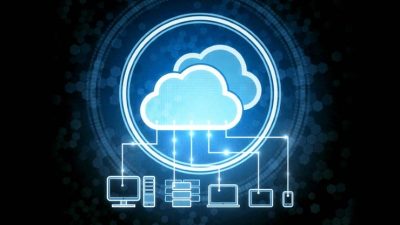 Your business needs powerful networks and one of them is to create a LinkedIn profile.
LinkedIn is predominately accustomed for businesses and business professionals. It is a business orientated social networking site, which enables your LinkedIn profile become accessible with like minded professionals like yourselves and to network with one another.  The site is also used as a networking tool to find connections for candidates looking for jobs, industry experts and creating business opportunities and partners. After being launched in May 2008, LinkedIn follows behind Facebook and Youtube with over 80 million members in over 200 countries across the globe, with tens of thousands of new members joining each day.
As you build your LinkedIn network, you'll gain exposure to connections which would otherwise be difficult to access in the off line world. If you are a business owner, you can create both a business and personal profile. As a business, you can then begin to create a network by connecting with trusted friends or colleagues. These individuals will equally have their own network of trusted professionals, which you will then gain access to, hence creating a trusted networking circle.
Having a LinkedIn profile allows you to join various groups related to almost any field, you can utilize your business expertise by creating your own group or contributing to an existing group. Once becoming a member, the secret is to provide a valuable and genuine contribution to the group. If you answer enough questions which are beneficial to others, this will help build up your credibility in your business sector and can open up networking opportunities, which would be difficult to come by in the off line world.
 Top 5 List to Get the Most from Your LinkedIn Profile
1 Welcome Strategy –Make new comers feel welcome by reaching out and sending a personalized message. This is like breaking the ice in the offline world and makes your second interaction more meaningful.
2. Offer Assistance– If asked a question, always give more than expected to that person. They will be grateful and remember you.
3. Referrals– If you identify two members in your network that can benefit from one another, introduce the two. (Remember your reputation is at stake, so make sure your referral is genuine)
4. Become friends with the group leader. If your business sector already has a group, you can help build your credibility by reaching out to the group leader by volunteering group assistance. This helps you leverage credibility from the group leader and begins branding you as an expert in the eyes of the other members.
5. Feedback– Providing feedback is a valuable method to gain visibility from other LinkedIn members .It's a great way to sell without a sales pitch if your information is beneficial and you can recommend a genuine solution. LinkedIn members will visit your LinkedIn profile wanting to know more
Remember to actively build your network and add your offline contacts to your LinkedIn profile after every meeting as networking is critical to your business evolving.