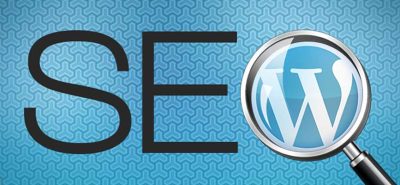 One thing I've always liked about WordPress SEO is that it guides you on where to focus in order to best optimize each page of your website. By selecting one keyword on which to base your writing on, you create better, more relevant content for your reader while helping the search engines do their jobs.
The WordPress SEO plugin gives you three tabs to help with the SEO process. The first, shown below, enables you to select your focus keyword, write your SEO Title (what appears at the top of your browser), and your Meta Description. The SEO Title and Meta Description create the snippet that will appear in the search engine results in pages. If you choose a focus keyword, the plugin gives you information on whether you have used the keyword in the right places.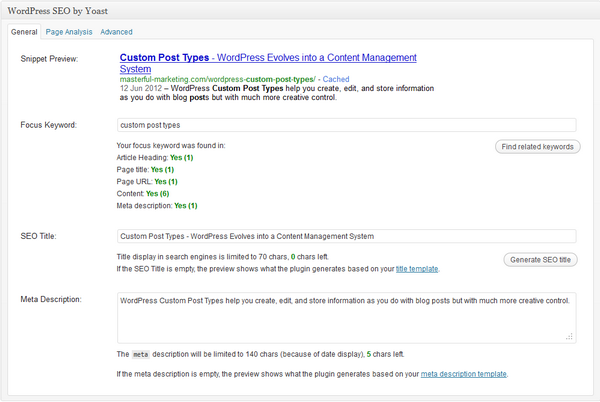 The page analysis tab highlights key optimization areas and provides insight into how well your page is optimized. The icons on the left are red, yellow, and green depending on whether you have met the suggested criteria for well-optimized web pages.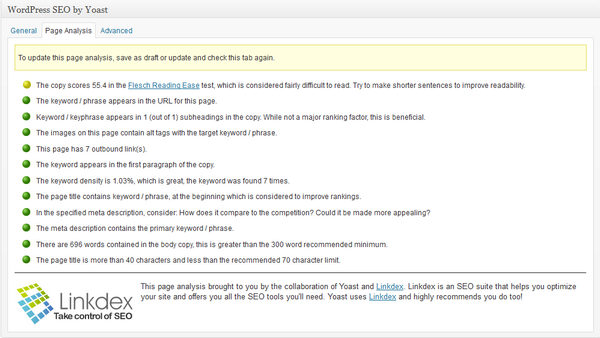 In the Advanced tab, you can set various indexes and follow options to guide the search engines. It also includes a 301 redirect capability in the event you want to remove a page and point the URL to one that is active. Mostly you can leave the settings as defined in the WordPress SEO plugin settings, but these are good to have if you need to create an exception.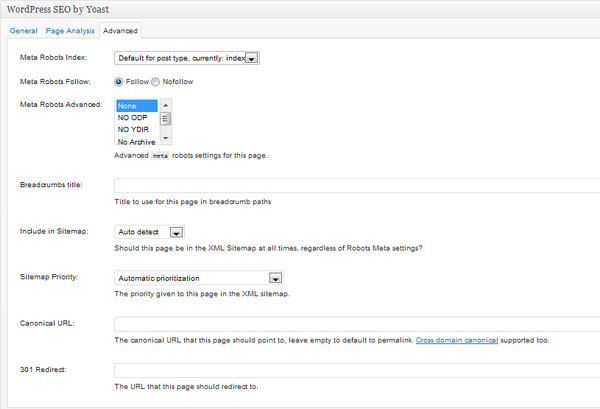 Visual Triggers to Keep Your SEO on Track
In the new release, there are now more visual triggers to help you get the most from your content. In the publish box of your WordPress dashboard is a little indicator that is red, yellow, or green depending on whether the page has met the criteria.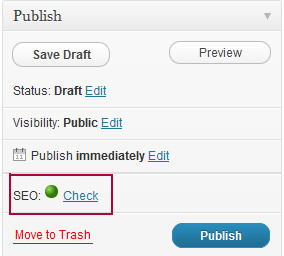 That same indicator is also shown on the Admin bar when viewing a page on your live site.

And where I really like the changes is in the list of pages and posts. The plugin has added three columns to show the Title, Meta Description, and Focus Keyword that you used. This is a great reminder in case you forget to optimize the page or post. If the area is blank or the SEO indicator is gray, you need to do some work.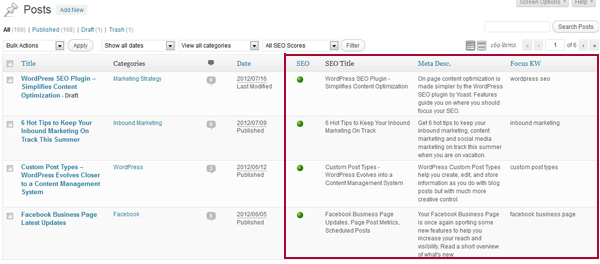 All of these new reminders keep SEO very visible. Each post can be optimized as you write it, but I bet your pages have not been reviewed in a while. Check your list of pages and see which ones you need to work on.
On-page SEO is important but in my experience, it is too easy to overlook because of all the details. Most small business owners have enough on their task lists and SEO is one that never rises to the top. However, now with this plugin, whether or not your content is optimized is very visible. Look at SEO as a challenge to turn your indicator from red to green.