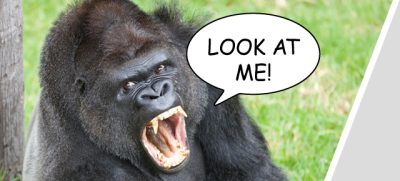 Sometimes you wonder if your content is really any good. Sure, you worked hard to write it, but you're a business owner, not a professional writer. One of the biggest struggles content writers have is producing enough content and simultaneously keeping the quality high. That's something professional writers must work through on a daily basis.
#1 Start Brainstorming As Soon As You get An Idea
You can wait until it's time to produce your content to think about what you want to say. But it's often easier to begin developing your ideas before it's time to write. To do that, as soon as you get the idea. By stepping into research mode every time you browse the Web, you can often have your entire outline finished before it's time to sit down and write.
#2 Keep It Easy To Read
Most people read online by scanning the page for individual words or phrases, headings and other visual cues. Studies have shown that reading from a screen is more tiring and therefore about 25% slower than reading from paper – hence scanning becomes a technique that most employ.
Give them 15 to 30 seconds on each post, at the end of which you ask them what the post was about. You'll quickly get a sense of how they've interacted with your blog.
#3 Use Effective Titles – More Verbs, Less Nouns
You have heard: first impressions are important, well that has never been more important than with your headlines. Treat your title as an mini advertisement for your work. Take at least a few minutes before hitting publish to not only make sure your post is in order – but that your title is going to do everything it can to maximize the chances that people will engage with what you have to say.
#4 Mind The Gap – The Curiosity Gap That Is
That is, the headline needs to be tantalizing enough to get a reader to click through, but mustn't give away the whole story. Curiosity is an innate in humans, and every TV network, movie, blog, book, and other form of media takes advantage of it. As you know, your headline and image grabs attention. Curiosity, on the other hand, helps you keep attention.
#5 Find A Unique Angle of Approach
You may cover a trending topic that other content marketers are also writing about — but only if you add to the conversation, not repeat it. Try to make a new point or find a unique angle for talking about the topic. Otherwise, find something else to talk about.
#6 Kill the Hype – Keep It Real
Your readers don't want to waste time on content that isn't accurate and trustworthy. So the rules are: no hype and no stretching the truth. Hype tends to make people feel like they're being manipulated — and no one likes that. People will only see you as a resource if they can trust you. That's why it's so important to research your topics. If you present a surprising fact or figure, you need to back it up. Provide your source. If you quote someone or reference a book or report, link to it.
#7 Make it scarce
The team from Takipi analyzed a bunch of tech blogs to see which posts were shared more on social media than others, and what they had in common. One of the things they found was that using negative, dark and aggressive words in titles lead to more shares.
For instance, including the words no,without and stop lead to more shares that more positively-framed titles using words like do or start. Another part of this finding was that aggressive or violent-sounding words encouraged more social shares, as well. For instance, words like kill, dead and fearseem to be more shareable.